News
2020/06/29
Nama Offers Run-Flat Tires in More Than 80 Sizes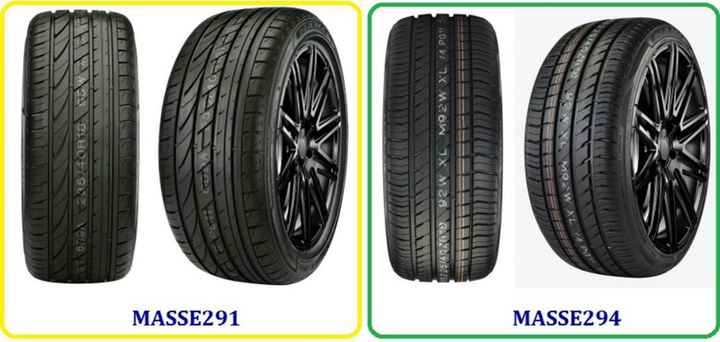 Nama Tires Inc. says its Masse 291 and Masse 294 run-flat passenger tires are available in more than 80 sizes, ranging from 16 inches to 20 inches in diameter.
The tires feature Nama's "double compound rubber support design," which offers double reinforcement in the sidewall area for enhanced strength and "excellent cushioning performance," according to Nama officials.
They also boast high-strength wire in the bead area to avoid unseating at zero air pressure; a special compound to minimize heat build-up and enhance overall durability; a wide belt design to optimize handling and performance; and more.
"Nama's new generation run-flat tires can run over 300 miles at speeds of 50 miles per hour under zero air pressure," say company officials.